In series 1, there are 2 house teams (the orange and yellow) who competed against each other, building 6 machines. The teams have also been selected by the producers. They aren't teams of friends (as the yare in future series'.)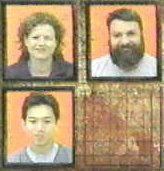 The Orange Team was Anne Saunders, Richard 'Bowser' Munson and Shen Chiu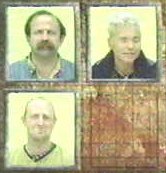 The Yellow Team was Major Dick Strawbridge, Kali Monroe and Dave Price
This series differed from the others quite a bit. The build areas are basically two "rooms" separated by a wall of crushed cars and the ground served as a floor. Very rudimentary.
Robert Llewellyn was the sole host. He wore a bomber jacket and just looked very grungy. Very, VERY Mad Max.
Another aspect that sets this apart from the other series is that once the machines are built, they're put to use immediately. Only the power boat and rocket were used the next day.

The 6 machines/challenges were:
Siege
Power Puller/Tug-of-War
Diving
Off-Road Buggy
Power Boat
Rocket
You can click on any of the challenges to get more information on that particular show.